About Turning: The Magic and Mystery of More Years
Together, we'll turn this next page of our lives curiously, boldly, and authentically.
In anticipation of her sixtieth birthday, Becky Blue began to investigate the magic and mystery of her own aging journey. But after years of hearing the common narrative—that aging is undesirable and difficult—could she embrace a fresh outlook, full of serendipity and surprises? Could she leave the worry and find the wonder?
Turning follows Blue on her own aging adventure and challenges readers of all ages to rethink their reaction to getting older. Pulling on the author's faith and experience as a geriatric nurse, Blue prompts readers to celebrate each birthday with sage advice and poignant memories.
---
Winner of the INTERNATIONAL IMPACT AWARDS 2022
Finalist for the American Book Festival's BEST BOOK AWARDS 2022
---
"For those nearing retirement, the memoir is like listening to a favorite older cousin share tales of her youthful antics as she cleverly sneaks in advice we need to hear."
—Booklist
"[Blue's] proposals are delightful…[her] personal guidance affirms."
—Publishers Weekly
"A personal self-help book that offers a new way of looking at aging…An upbeat and gently challenging series of observations about growing older."
"Turning is a fun take on the subject for those nearing retirement; reading it is like listening to a favorite older cousin share tales of her youthful antics as she cleverly sneaks in the advice we need to hear."
—BlueInk Reviews
"If this book were in the Bible, it would be called 'wisdom literature,' like Psalms and Proverbs. And it truly is wise, with theological depth and psychological insight that will make a lasting impact on your life. Like Solomon says, 'everything has a season.' Blue has opened the gate so that we can now enter our third act with joy."
—Reverend Doctor Steven Paulson, PhD, senior fellow of theology at 1517.org and author of Luther's Outlaw God
Meet Becky Blue
Becky Blue caught the writing bug as a bell bottom-wearing high schooler, and she's been putting pen to paper ever since. A professional career in geriatric and faith-community nursing only strengthened that passion, as her work sharpened her skills as a writer, teaching her to observe, listen, and question. Now, in retirement, the connections between health and faith have appeared on her blog, "Made with Words."
Turning: The Magic and Mystery of More Days is Becky's second book, following Made with Words: Stories and Recipes from a Kitchen Wall, a 2018 cookbook inspired by her love of gathering friends and family in her kitchen.
Book Club
You're not alone in anticipating the magic and mystery of more days—unless you want to be.
You may want to read the book with a friend or family member—someone of similar age or from a different generation—because sharing your personal stories and attitudes about aging can be a priceless gift. Consider Turning for a book club or Bible study group and use the downloadable resources below to get the most out of the experience.
Suggestions for Using Turning with a Group
I invite you to share this book in a group setting, whether your group is faith-based or secular; discussions will flow either way. Don't let the length of the book dissuade you from engaging in-depth dialogue; the "Your Turn" section at the end of each chapter should lead to good discussion. However, here are some additional ideas for building on the themes in Turning that should lead to rich discussions, new learnings, deepened relationships, and the always essential ingredient: fun!
Open the gathering with a backdrop of music from any decade, vintage candies, or by sharing tastes of a beloved family recipe.
If your group is faith focused, you could assign opening devotions that feature a character from the Bible who does remarkable things in his or her older years, such as Naomi, Elizabeth, Anna, and Simeon.
Your first session might focus on hearing about each person's role model for aging. Invite the participants to bring a photo or memento of that person. Find common themes and surprising differences.
In the physical health sections of the book, you can branch off into other areas besides the ones covered in the book. Encourage people to share their personal stories if they are comfortable doing so. Add a sensory experience to your post-discussion refreshments, such as wine tasting, herbal tea tasting, or a variety of cheeses or chocolates. Bring magazines and scissors for the discussion on culture. Make an inspiration board for aging, or even an anti-inspiration board exploring what today's news and advertising tells the world about the experience of aging.
When discussing retirement or taking a gap year, have each person make a vision board, either prior to the group discussion or at the gathering. There are apps available for digital vision boards or bring out the scissors and magazines again!
Bring in some flowering plants for the Chapter Fourteen discussion on "Flowers and Wild Forgiveness." Consider meeting near a flower garden at a local park to inspire discussion.
For the daily bread discussion in Chapter Fifteen, invite participants to bring a loaf of bread to exchange with others in the group or collect loaves to deliver to the local food pantry. When discussing loneliness, you may want to invite a local social worker, police officer, pastor, or public health nurse to comment on their observations of loneliness in your community.
Use film clips to stimulate discussion around any of the book topics. Check out Grumpy Old Men, Driving Miss Daisy, The Curious Case of Benjamin Button, The Trip to Bountiful, The Age of Adaline, and Wild Strawberries.
Want to share with Becky how your book club interacted with Turning? She would love to hear from you—fill out the contact form below!
Additional Praise for Turning 
"The art of aging does not escape any of us, yet it connects each of us to the unfolding of time. Turning inspires us to embrace the days that lie ahead. Becky Blue beautifully weaves an authentic gratitude for life while remaining rooted in the quest for purpose and living a meaningful life."
—Ashley Ballou-Bonnema, author, founder, and executive director of Breathe Bravely
"Turning is a compilation of two of Becky Blue's passions—health and faith. If you're of a certain age, contemplating what the third stage of your life might look like or pondering some of life's tougher questions, pick up a copy. Don't think of aging as getting older, but as getting wiser."
—Jeffrey Hayzlett, primetime TV and podcast host, speaker, author, and part-time cowboy
Blog
There are no blog posts yet.
Media
Interested in hearing more from Becky? Check out her media appearances below.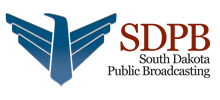 Handling holiday stress, plus the keys to living gratefully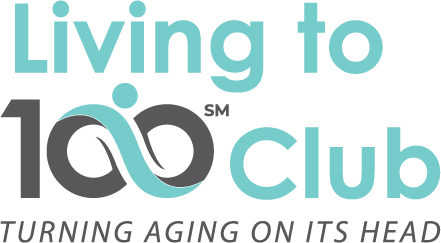 PREMIUM | Turning: The Magic and Mystery of More Days
Across the Table with Becky Blue
Preview: "Turning: The Magic and Mystery of More Days" by Becky Blue
In conversation with . . . Becky Blue
Contact
For press or events inquiries please contact Heather Orlando Jerabek at heather@amplifypublishing.com.
For all other inquiries, please fill out the contact form below.